Bea Arthur
Submitted by Suzi Steffen on Mon, 11/23/2009 - 17:21
I had a part in a summer production of Mame before I understood why homophobic parents would cut the "I"ll always be Alice Toklas if you'll be Gertrude Stein" line from "Bosom Buddies," and if there's one thing I never forgot, it's "We'll Need a Little Christmas."
Noodling around a tiny bit on YouTube today, I found this sound-challenged but still splendid gem:
It's just awesome.
Here's a photo of Lansbury as Mame.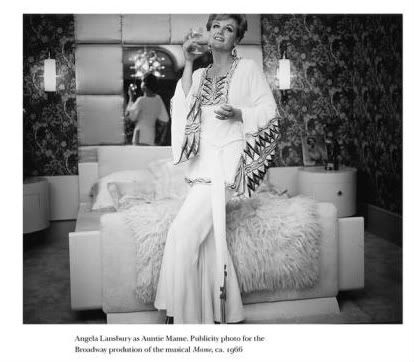 I have no idea why ANYONE ELSE would portray Mame in the 1958 film, but Rosalind Russell did. Whateves. She didn't get to be the Teapot in Beauty and the Beast.
For the heck of it, then, here's "Be Our Guest":