Jerry Garcia
Submitted by Suzi Steffen on Tue, 08/25/2009 - 15:51
Visions of the Future
Glass, steel and Jerry Garcia at Fenario
By Natalie Miller
Glass and steel – when used together in a project the thermodynamics of each make them a challenge to work with because they expand and contract at different temperatures. Thus, if the two materials touch at any point during the cooling process, the glass will crack. But it can be done. Sitting in the front window of Fenario Gallery are two rather sizable pieces of blown glass that have been draped around grapefruit-sized balls of steel. Fenario owner, Brent Rosskopf, says that the pairing of the rough steel and the nearly smooth glass elicits a certain tension. So it seems only reasonable that one of the glass sculptures is titled Pressure. The man responsible for these pieces is one-time Eugene resident Ben Brown.


Although there are only a few glass and steel pieces in the gallery, they seem to set the tone for the rest of Fenario's display – a well-balanced contrast between a variety of mediums, art movements and various artists from around the globe.

From now until September, the gallery will display a group show, including Rosskopf's personal collection of Jerry Garcia's work, Brown's glass sculptures and a variety of artists from the Visionary movement.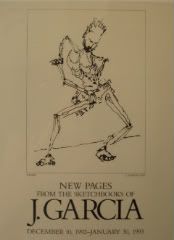 The show also includes miniature sculptures by one of Fenario's framers, Braxton Nagle.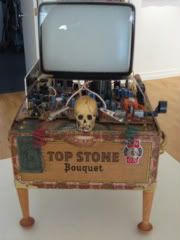 In the spacious gallery, almost an entire wall has been dedicated to Jerry Garcia – the other wall is filled with the somewhat futuristic perceptions of various artists of the visionary movement. Included in the display are pieces by Robert Venosa, who is the "grandfather of the visionary movement," Rosskopf says.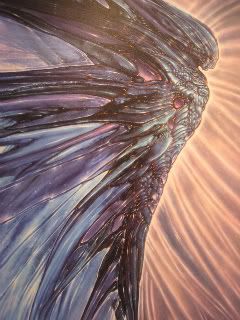 The musician's collection has been an interest of Rosskopf's for years, having started accumulating his work while the artist was still alive. The collection contains roughly 14 prints, all hand signed. And although Rosskopf still remembers his first Garcia piece, it's now long gone. Alongside the Garcia collection is a piece by Roberta Weir – the woman who taught Garcia to etch.

In addition to the display, the gallery also specializes in fine art reproduction, printing and framing. It can also archive artists' work. While the gallery is showing a large variety of pieces, that will surely be a hit for Garcia fans, it can appeal to various tastes. To check out the art on display at Fenario Gallery, visit them at fenariogallery.com or stop by at 881 Willamette St.