Debra Gwartney
Submitted by Molly Templeton on Mon, 09/14/2009 - 15:43
Literary Arts has announced the finalists for the 2009 Oregon Book Awards, and five of them are particularly local: Miriam Gershow, Debra Gwartney, Bonnie Henderson, Barbara Pope and Leslie What are all among the finalists for this year's awards. (Perennial finalist Deborah Hopkinson of Corvallis has already won; her book is the only contender in the children's category.)
I've read three of the fiction finalists and ... well, that's a tough field the judge has to choose from. To see the complete list (with links to EW reviews of several titles), click here.
Submitted by Suzi Steffen on Mon, 02/23/2009 - 18:51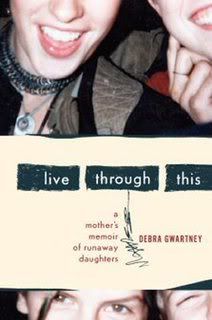 Last week, I reviewed former EW editor and local(ish) author Debra Gwartney's Live Through This in the paper. (I linked to Powell's there, but I'm PRETTY sure the book's available at the UO Bookstore, Smith Family or J. Michael's too.)


On an old blog post, "C. Nelson" disagreed with my review (and accused me of not reading the book).


I did read the book, C. Nelson and others, but I'd be happy for you to share your own reviews* in the comment section!

*Thoughtful reviews of the book welcome, spam or obvious PR deleted, and abuse of other commenters, the author or the reviewer also probably deleted unless it's so brilliantly written that I can't resist leaving it up.
Submitted by Molly Templeton on Fri, 01/16/2009 - 16:08
Yesterday, the Oregon Arts Commission announced the recipients of its annual fellowships, given to "performers and writers of exceptional talent and demonstrated ability, professional achievement and continuing dedication to an artistic discipline." The cash awards ($3,000 each) can be used "to complete work in progress or embark on a new body of work, undertake research, study or experiment with new materials or media."
Among the 13 winners were two Eugeneans: writer Debra Gwartney, who in 2006 co-edited Home Ground with Barry Lopez, and trumpeter Brian McWhorter, who teaches at the UO and is frequently mentioned in Brett Campbell's music columns. Congratulations to both of them — and all the other recipients!