Debra Gwartney's Live Through This: Your Thoughts Here?
Submitted by Suzi Steffen on Mon, 02/23/2009 - 18:51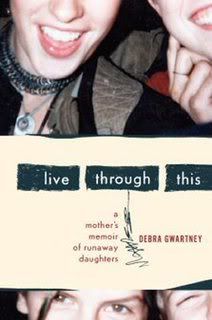 Last week, I reviewed former EW editor and local(ish) author Debra Gwartney's Live Through This in the paper. (I linked to Powell's there, but I'm PRETTY sure the book's available at the UO Bookstore, Smith Family or J. Michael's too.)


On an old blog post, "C. Nelson" disagreed with my review (and accused me of not reading the book).


I did read the book, C. Nelson and others, but I'd be happy for you to share your own reviews* in the comment section!

*Thoughtful reviews of the book welcome, spam or obvious PR deleted, and abuse of other commenters, the author or the reviewer also probably deleted unless it's so brilliantly written that I can't resist leaving it up.