Miscellaneous Olympic Trials Leftovers
Submitted by Chuck Adams on Tue, 07/22/2008 - 15:18

The crowd in the southeast grandstands on Friday, July 4.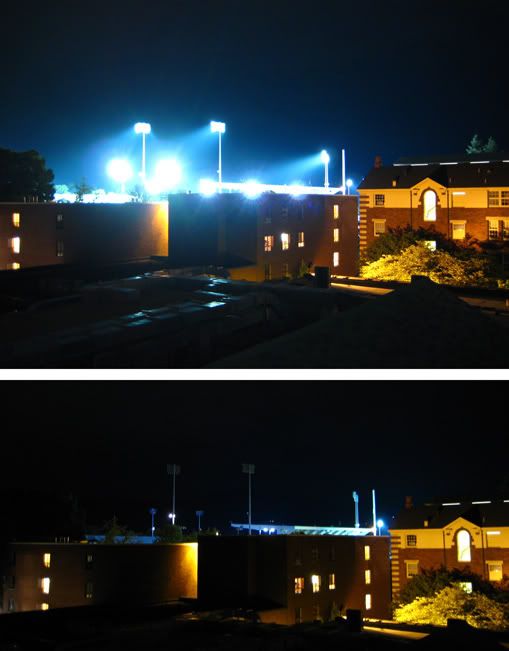 My vantage point for the fireworks over Hayward Field, seen from the UO Psych building.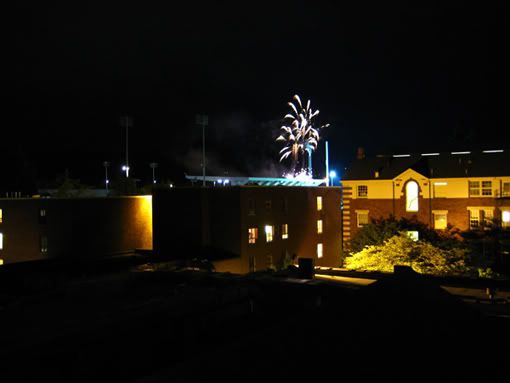 Fireworks over Hayward Field.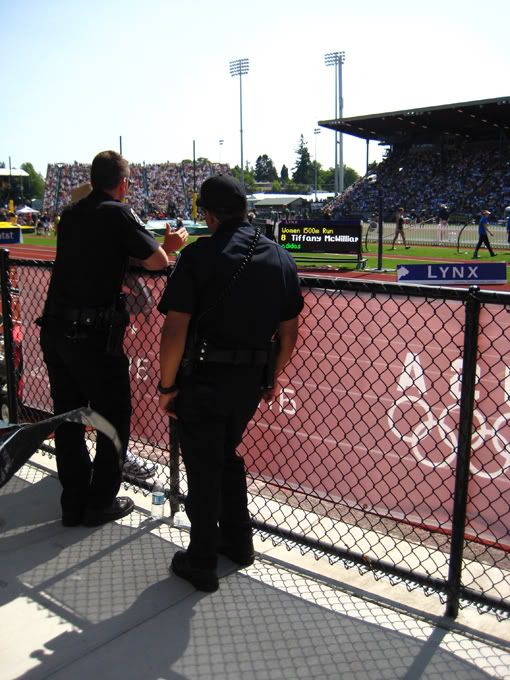 EPD makes sure those pole vaulters aren't up to any funny business.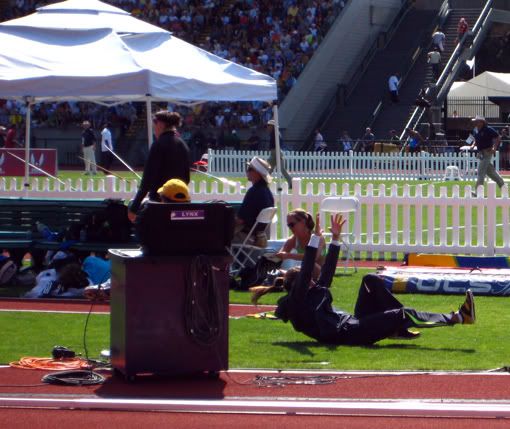 Vaulter Stacy Dragila gets psyched out at the Trials.

American record holder Jenn Stuczynski (in blue) takes a nap to calm the nerves. Pole vaulters are most prone to "choking" during the big competitions and so I'm impressed with Jenn's strategy. It seemed to work.

Click on image for larger version.
And now for some criticism: What the hell is up with this? The above "workout structures" at Amazon Park are about to collapse, the wood is rotting and about the only thing useful there are the chin-up bars (at your own risk) and the parallel bars. When I was in Beijing back in 2005, the city had installed dozens of these similar workout structures throughout the city in order to get people in shape and thinking about the Olympics (three years in advance!). If Eugene wanted to make "improvements" to its parks and running paths to prepare for Olympic Trials visitors, tearing this Amazon Park atrocity out of the ground and replacing it with new equipment would've been a heck of a lot better than putting up new bulletin boards everywhere (that only end up tagged and with outdated info). Just a thought.