Eugene Weekly Remembers Kevin Dougherty
Submitted by Suzi Steffen on Thu, 10/22/2009 - 14:20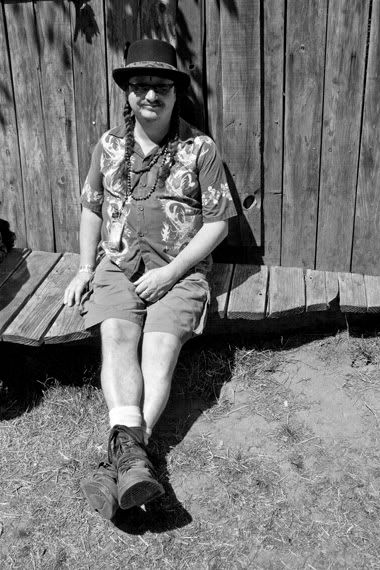 Kevin Dougherty takes a break from the 8 at the Country Fair. Photo by Todd Cooper
Remembering Kevin Dougherty
Beloved storyteller, Deadhead, artist
by Suzi Steffen
Eugene Weekly Art Director and Production Manager Kevin Dougherty died unexpectedly Wednesday, Oct. 21. Family, friends and co-workers today are reeling from the shock.
Dougherty began working at the Weekly in 1994 after graduating from LCC's graphic design program. Tim Blood, his adviser at LCC, wrote the Weekly an email to say that Dougherty's sudden death "is a huge loss to this community." The cause of death has not been determined, but it appeared to be natural, according to the staff members who went to his house soon after his body was discovered.
He was originally from New York, where he earned a business degree, studied at Cooper Union and worked as a stockbroker for a short period of time. Dougherty followed the Grateful Dead to the West Coast and eventually to Eugene, according to staff members who worked with him for 15 years. "They did tie-dyes in the bathtubs and would sell them at Grateful Dead shows," said Classified Manager Geneva Miller.
Staff remembered him for his generosity and his passion. "He would see me looking down or depressed and drop chocolate on my desk," said reporter Camilla Mortensen. After large special issues such as Best of Eugene or Summer Guide, Dougherty always remembered to leave thank-you gifts on the desks of editorial members.
Bill Shreve, the Weekly's director of sales and marketing, said, "He cared a lot about people."
That was obvious from his love for his children, according to every staff member interviewed. "He was a great father," Shreve said. Dougherty had three children, one of whom is a freshman at the UO and the youngest of whom set off alarms in the Weekly office yesterday when he called to wonder why his father hadn't picked him up from school.
"He was so proud of all of his kids," Miller said.
Dougherty was heavily involved with the Oregon Country Fair and was a member of the Fair Family. Many people in Eugene remember Dougherty as the owner of the classic Eugene Weekly VW van, which he bought from the paper and kept alive for as long as possible.
Dougherty, an artist, had a long involvement with art in Eugene. He helped found the Last Friday Artwalk, and he hosted early performances of the Lord Leebrick Theatre in his living room. "He's done some great paintings," said Todd Cooper, EW graphic artist and photographer. "Like his memorial box for Ken Kesey," Miller said.
News Editor Alan Pittman, who was with the paper when Dougherty started, simply said, "I'll miss him."
***
There will be a celebration of Kevin's life at the WOW Hall on Thursday, October 29th at 7:00 pm. The Weekly invites you to leave your memories of Kevin Dougherty in the comments below. This will be a moderated comment discussion, so please be respectful to Kevin and his family and friends. In addition, if you have mementos or photos of Kevin that you would like to share, Geneva Miller is hosting a memorial altar at the paper.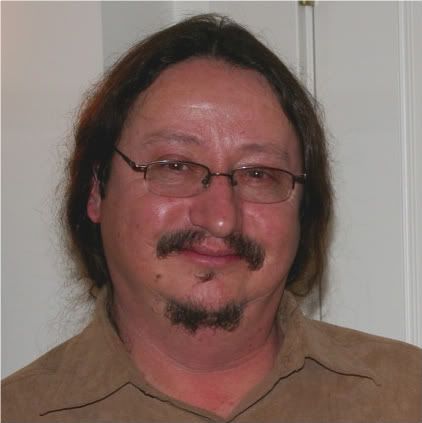 Kevin at a staff party. Photo by Ted Taylor.